Commercial Real Estate Attorneys serving Fort Lauderdale, Broward County, Miami-Dade & Florida State. Looking for a Commercial Real Estate attorney in Fort Lauderdale, FL? View experienced Fort Lauderdale Commercial Real Estate Lawyers. Find a unique law firm in Ft. Lauderdale with over 75 years of collective legal experience and provides innovative, clever, and strategic solutions that are holistic.
Top Three Fort Lauderdale Commercial Real Estate Attorneys At Oppenheim Law 
---
Roy D. Oppenheim
Leading real estate and foreclosure defense attorney, and recognized legal expert. From Wall Street to Main Street, Roy Oppenheim is a successful serial entrepreneur and attorney focusing on Florida foreclosure defense, Internet ventures and direct sales companies. He founded Oppenheim Law more than 20 years ago with his wife, Ellen Pilelsky, and uniquely positions the Florida…Learn more
Ms. Ellen Pilelsky began her legal career at the Wall Street litigation firm of Liddle & O'Connor. Upon moving to Florida, Ms. Pilelsky was associated with the law firm of Thomson Zeder, where she continued to hone her litigation skills. In 1989, Ms. Pilelsky formed her own law firm, practicing civil litigation and family matters before joining her husband to form Oppenheim Law. Ms. Pilelsky continues to concentrate on commercial litigation and serves as outside counsel for numerous closely held companies…Learn more
---
Geoffrey E. Sherman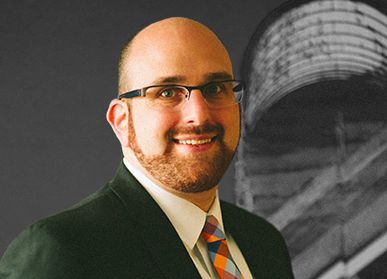 Looking to gain legal experience during his final year of law school at Nova Southeastern University, Geoffrey Sherman started working for Oppenheim Law as a law clerk. He quickly became a valued employee of Oppenheim Law while assisting in discovery research for a multi-district national class action lawsuit against DuPont. Teflon Products Liability Litigation, MDL No. 1733, 4:06-md-01733-REL-CFB, United States District Court, Southern District of Iowa, Central Division. Learn more
---
Commercial Real Estate Attorneys  CONTACT US
The commercial real estate lawyers at Oppenheim Law have over 75 years of combined experience providing legal services and advice in the commercial real estate industry. We work on common and complex commercial real estate transactions for businesses of all sizes. We build relationships, we build partnerships, we build trust. Feel free to contact us online or by phone at 954-384-6114 to schedule a consultation.
---
What Do Commercial Real Estate Attorneys Do?
The world of commercial real estate in South Florida is a constantly evolving environment, and our commercial real estate lawyers have to remain vigilant and knowledgeable. Both novice and sophisticated buyers and sellers consistently gain the upper hand in commercial transactions when experienced counsel represents them. Oppenheim Law assists both buyers and sellers in conducting successful and efficient commercial real estate transactions. Our goal is to make sure that  our clients are completely informed as to the financial, physical, and legal conditions of the commercial properties they seek to acquire or sell. With over 25 years in the industry – and closing over $1.5 billion worth of real estate – our knowledge, strategies, and experience provides our clients with confidence in the information we obtain throughout every step of the transaction. With such confidence, our clients acquiring property are naturally capable of making more aggressive, confident, and successful offers.
On the other hand, our clients selling commercial properties also benefit from our experience by being more in tune with the true market conditions and employing strategies that maximize the value of their properties. Our Firm also facilitates transactions concerning commercial REO and auctioned properties.
---
As a full service commercial real estate law firm, Oppenheim Law offers all legal services to prepare properties for disposition including:
Lien Issue Resolutions

Tenant Issue Resolutions

New/Existing Negotiations

Survey Issues

Appraisal Issue Resolutions

Mold/Chinese Drywall Issues

Title Examination
Why Oppenheim Law For Your Fort Lauderdale Commercial Real Estate Attorneys
Commercial Real Estate Attorneys in Fort Lauderdale 
Oppenheim Law is located in Fort Lauderdale with convenient freeway access to better serve our real estate clients in Miami-Dade, Broward, WPB and the entire state of Florida.
Oppenheim Law | Fort Lauderdale Commercial Real Estate Attorneys
2500 Weston Rd #209
Fort Lauderdale, FL 33331
954-384-6114
CONTACT US
Email: contactus@oplaw.net 
Website: https://www.oppenheimlaw.com 
Real Estate Attorneys Fort Lauderdale | FAQ
Do You Need A Real Estate Lawyer?
Commercial Landlord/Tenant
Commercial Landlord Tenant Attorneys serving Fort Lauderdale, Broward County, Miami-Dade & Florida State.
Oppenheim Law assists both commercial landlords and tenants in achieving their contractual objectives. We have over 25 years of experience in drafting and negotiating commercial leases and negotiating build-outs and concessions for tenants. We are also experienced in helping both commercial landlords and tenants in enforcing leases and defending claims of lease default.
It is fairly common for commercial agreements, including leases, to contain arbitration or mediation clauses. This means you agree that if there is a dispute between you and the landlord you will first try to resolve the conflict outside of court. Our Firm is well-versed in the trenches of alternate dispute resolutions.
Commercial Loan Workouts
A commercial loan workout is an excellent alternative available to commercial property owners that are struggling to pay off and satisfy their current commercial loan. The ultimate goal is to convince the bank/lender to accept an acceptable settlement figure. Acceptance of this figure by the bank/lender will cause the loan to be satisfied and discharged. To achieve such an ideal outcome, skilled and experienced negotiation tactics are a must. Our Firm has helped numerous commercial clients shave large principle amounts off their loan. Being able to negotiate a loan workout can mean the dramatic difference of owning your property outright or being forced to file for bankruptcy. Oppenheim Law has the experience necessary to give you the best possible shot in your attempt to reach a commercial loan workout with your lender.Commercial Real Estate Commercial Real Estate Attorneys serving Fort Lauderdale, Broward County, Miami-Dade & Florida State.