Looking for a Real Estate attorney in North Miami, FL? View experienced North Miami Real Estate Lawyers. Find a unique law firm near North Miami with over 75 years of collective legal experience and provides innovative, clever, and strategic solutions that are holistic.
Roy D. Oppenheim
Leading real estate and foreclosure defense attorney, and recognized legal expert. From Wall Street to Main Street, Roy Oppenheim is a successful serial entrepreneur and attorney focusing on Florida foreclosure defense, Internet ventures and direct sales companies. He founded Oppenheim Law more than 20 years ago with his wife, Ellen Pilelsky, and uniquely positions the Florida…Learn more
Ms. Ellen Pilelsky began her legal career at the Wall Street litigation firm of Liddle & O'Connor. Upon moving to Florida, Ms. Pilelsky was associated with the law firm of Thomson Zeder, where she continued to hone her litigation skills. In 1989, Ms. Pilelsky formed her own law firm, practicing civil litigation and family matters before joining her husband to form Oppenheim Law. Ms. Pilelsky continues to concentrate on commercial litigation and serves as outside counsel for numerous closely held companies…Learn more
Geoffrey E. Sherman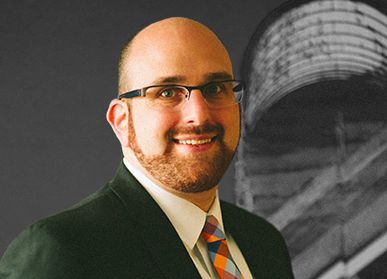 Looking to gain legal experience during his final year of law school at Nova Southeastern University, Geoffrey Sherman started working for Oppenheim Law as a law clerk. He quickly became a valued employee of Oppenheim Law while assisting in discovery research for a multi-district national class action lawsuit against DuPont. Teflon Products Liability Litigation, MDL No. 1733, 4:06-md-01733-REL-CFB, United States District Court, Southern District of Iowa, Central Division. Learn more
Oppenheim Law | North Miami Real Estate Attorneys Handle:
Why Oppenheim Law For Your North Miami Real Estate Attorney
Real Estate Attorneys North Miami
Oppenheim Law is located in Fort Lauderdale with convenient freeway access to better serve our real estate clients in North Miami, Miami-Dade, Broward, WPB and the entire state of Florida.
Oppenheim Law | Miami Real Estate Attorneys
CONTACT US
Email: contactus@oplaw.net 
Website: https://www.oppenheimlaw.com 
North Miami has 6 Zip codes 33154,33160,33161,33167,33168,33181, which Oppenheim Law handles. See Also Real Estate Attorneys Fort Lauderdale