Looking for a Personal Injury Attorney in Miami, FL? View experienced Miami Personal Injury Lawyers. Find a unique law firm in Miami with over 75 years of collective legal experience and provides innovative, clever, and strategic solutions that are holistic.
Miami Personal Injury Attorneys | Oppenheim Law 
Roy D. Oppenheim
About Roy
Leading real estate & foreclosure defense attorney, and recognized legal expert. From Wall Street to Main Street, Roy Oppenheim is a successful serial entrepreneur and attorney focusing on Florida foreclosure defense, Internet ventures and direct sales companies. He founded Oppenheim Law more than 20 years ago with his wife, Ellen Pilelsky, and uniquely positions the Florida…Learn more
2500 Weston Rd, Suite 209
Fort Lauderdale, FL 33331
954-384-6114
Ellen B. Pilelsky
About Ellen
Ms. Ellen Pilelsky began her legal career at the Wall Street litigation firm of Liddle & O'Connor. Upon moving to Florida, Ms. Pilelsky was associated with the law firm of Thomson Zeder, where she continued to hone her litigation skills. In 1989, Ms. Pilelsky formed her own law firm, practicing civil litigation and family matters before joining her husband to form Oppenheim Law. Ms. Pilelsky continues to concentrate on commercial litigation and serves as outside counsel for numerous closely held companies…Learn more
2500 Weston Rd, Suite 209
Fort Lauderdale, FL 33331
954-384-6114
Geoffrey E. Sherman 
About Geoffrey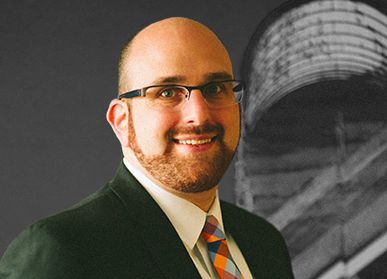 Looking to gain legal experience during his final year of law school at Nova Southeastern University, Geoffrey Sherman started working for Oppenheim Law as a law clerk. He quickly became a valued employee of Oppenheim Law while assisting in discovery research for a multi-district national class action lawsuit against DuPont. Teflon Products Liability Litigation, MDL No. 1733, 4:06-md-01733-REL-CFB, United States District Court, Southern District of Iowa, Central Division. Learn more
2500 Weston Rd, Suite 209
Fort Lauderdale, FL 33331
954-384-6114
Miami Personal Injury Attorneys
Personal Injury Attorneys – Injured in a car, motorcycle, or truck accident? Slip and fall? Our personal injury attorneys at Oppenheim Law have over 25 years' experience in personal injury law. Accidents happen, we can help. Contact the personal injury lawyers at our Miami personal injury law office for a consultation. Tel 954-384-6114.
The Firm regularly represents, on a contingent fee basis, victims of personal injuries whereby such individuals have been harmed or have died due to the fault of others.
In the past few years, the Firm has handled various personal injury matters including the following:
Failure to notify parents in a timely manner that their fetus had a genetic defect
Wrongful death of a 17 year old for failure to administer proper medicine in a hospital
Wrongful death of a three year old due to the misdiagnosis of Meningitis
Wrongful death and personal injury sustained due to negligent supervision at nursing homes
Wrongful death due to gun having been improperly secured
Wrongful death due to the failure to distinguish a heart attack from heart burn
Car accidents
Slip and falls, including at major supermarkets
Negligent supervision by school causing serious injury to student
A builder abandoning a real estate project with clients' deposits
Failure of a family physician to properly diagnose pneumonia that leads to unnecessary paralysis
Death of college student due to a fatal fall caused by illegal construction in a bar
Failure to timely diagnose cancer
Food Poisoning
Dog Bites
Elder Abuse
Learn More:
The 4 Most Common Types of Personal Injury Claims
1. Vehicle Accidents
Accidents involving trucks, motorcycles & cars are the number personal injury cases in the United States today. Millions of people are injured in vehicle accidents every year. All types of accidents can result in severe injuries.
Common causes of vehicle accidents include:
Distracted drivers
Excessive speed
Driver fatigue
Alcohol and drugs
Road conditions
Reckless driving
Disobeying traffic signals and laws
Design defects
Road rage
2. Medical Malpractice
Medical malpractice happens when a health care provider fails to administer patient care that meets or exceeds an acceptable standard of care, & the patient is injured as a result. The standard of care is measured or defined by the care that a reasonable professional of similar experience would use in a similar situation.
3. Slip and Fall Cases
Slip and fall cases are a common type of personal injury claim. Slips and falls can happen anywhere, from personal residences and retails stores to parking lots and playgrounds. Property owners have a legal obligation to provide a safe environment for visitors and customers who use their property.
4. Wrongful Death
Wrongful death is a type of personal injury claim that arises out of other personal injury claims. Such claims may arise out of car accidents, slips and falls, medical malpractice, boating accidents and motorcycle accidents. A wrongful death claim can come from any type of personal injury claim
Prior to accepting a personal injury matter, the Firm thoroughly conducts an investigation of the facts to determine the likelihood of success. Once the firm has concluded that the case has substantial merit, the firm has had an excellent record in obtaining the anticipated results based on the initial evaluation of the case. At times, the firm will bring in appropriate co-counsel with specific expertise in order to maximize the likelihood of success. Such a strategy has been extremely effective for Oppenheim Law to date.
If you have been injured, please do not hesitate to contact us online or by phone at 954-280-5739 so that we can evaluate whether a valid claim may in fact exist, and seek the recovery that you deserve.
Oppenheim Law | Personal Injury Attorneys Miami
2500 Weston Rd #209
Fort Lauderdale, FL 33331
954-384-6114p
CONTACT US
Email: contactus@oplaw.net
Website: https://www.oppenheimlaw.com
33101

33109

33111

33114

33125

33126

33127

33128

33129

33130

33131

33132

33133

33134

33135

33136

33137

33138

33139

33140

33142

33144

33145

33146

33147

33149

33150

33151

33159

33222

33233

33234

33238

33242

33245

33255