Need a Medical Malpractice attorney in Miami, FL? View experienced Miami Medical Malpractice Lawyers. Find a unique law firm in Miami with over 75 years of collective legal experience and provides innovative, clever, and strategic solutions that are holistic.
A recent study conducted by the Institute of Medicine of the National Academy of Sciences determined that approximately 100,000 people die each year from medical mistakes in hospitals and as many as tens of thousands suffer from permanent injuries as a result of such errors. As one of the leading causes of death, medical malpractice has adversely affected millions of people during the past few years. These medical mistakes kill as many people as AIDS, breast cancer, and auto accidents combined, according to the 2003 bestseller Wall of Silence: The Untold Story of the Medical Mistakes That Kill and Injure Millions of Americans by Rosemary Gibson and Janardan P. Singh.
It must be noted, however, that not all bad outcomes are by any means the result of malpractice. Many times, certain procedures have certain risks for unfavorable outcomes. Only when the bad outcome is the direct result of neglect as defined by the medical standards in the community at the time can we say that there is a medical malpractice claim.
Causes of Medical Mistakes
Medical mistakes occur for many reasons. Today, hospitals are understaffed, and often, mistakes happen because of the overworked staff, poor communication, and poor information among people taking care of the same patients. Errors also occur due to improper supervision of doctors in training and medical shifts for young doctors that are virtually inhumane in terms of how long doctors are expected to remain awake. The administration and staff at hospitals are frequently forced to comply with shrinking budgets, and do not take the time or have the financial resources to determine how to reduce medical mistakes that occur at their facilities.
In fact, in the 1950′s, over 50% of the deaths that occurred in hospitals were routinely followed by an autopsy to determine the cause of death. Today, unless a family pays for an autopsy or it is ordered by the coroner's office, it is unlikely that an autopsy will occur and therefore the real cause of death may never truly be known. Also, regulatory oversight is weak or almost nonexistent, due to shrinking state and federal budgets.
The federal government does not even count the number of humans that die each year from medical malpractice, because unlike airplane crashes, medical mistakes happen quietly and one at a time. If you consider the number of people who die from medical malpractice, it would be comparable to having a 747 crashing every two days and killing everyone of board.
It is estimated that mistakes that occur in hospitals are under reported by as much as 300%. The medical errors that are reported do not include mistakes that are made at patient clinics, laser surgery centers, cosmetic surgery centers, nursing homes, and rehabilitation centers. It is fair to say that these high rates of death are completely unacceptable in a world where doctors are supposed to "do no harm."
It was determined in 1986, in a study done by the Washington Post, that 3%-5% of all doctors in the country account for virtually all of the medical malpractice that occurs. In fact, medical malpractice would be only a minor problem in society today if good doctors had the ability to weed out the bad ones. However, the medical profession has refused to attempt to restrict the practices of doctors who have made repeated errors. In other professions, such as attorneys, it is not unusual for them to "police their own." In fact, lawyers frequently are suspended from the practice of law by their regulatory bar associations if an impropriety is alleged.
Unfortunately, because of the medical community's failure to regulate their own profession, medical insurance premiums have risen and successful doctors only have themselves to blame for not weeding out the bad doctors over time. It is wholly ironic that doctors are blaming attorneys for the medical malpractice crisis, when they only have themselves to blame.
It is now an accepted fact that a minimum of 1 million people have died in the past 10 years from extreme medical errors, based on a study from the New England Journal of Medicine. Examples of some mistakes can be from leaving foreign objects in bodies during surgery which caused complications, to poor handwriting or a doctor's decimal point shift that resulted in the wrong dose of a prescription given to a patient, or a patient's chart that gets confused and results in the patient receiving the wrong medication entirely.
At Oppenheim Law, we have handled a variety of catastrophic medical malpractice cases in the past few years, including the misdiagnosis of meningitis, the misdiagnosis of heart trouble, and the failure to inform parents that their fetus had spina bifida, among other cases.
Miami Medical Malpractice Attorneys
 Oppenheim Law
Roy D. Oppenheim
Geoffrey E. Sherman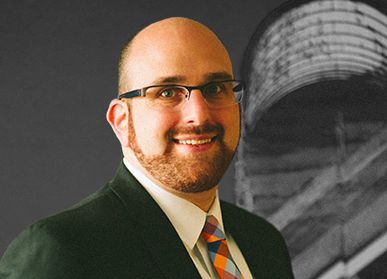 Miami Medical Malpractice Attorneys
How to Prevent Being Injured From a Medical Mistake
There are ways to try to protect yourself from medical mistakes. Try to follow these tips in order to ensure your own protection.
Acknowledge that medical mistakes can and do often happen.
Do research and consult family, friends, and acquaintances concerning your particular medical condition. Try to become an expert on your situation.
Learn about your doctor's reputation and track record, and know the facility he works in.
After a procedure, immediately obtain a copy of the medical records if the outcome isn't as expected.
Keep your own records of procedures so that you can make sure it corresponds with the hospital records.
Make sure you know who is in charge of your care, and that you have the ability to reach them at all times.
If you or a loved one is going to be in the hospital, try to provide companionship or if that is not possible hire a private duty nurse during critical times.
For any type of test you take, follow up for the results, do not wait for the doctor to call you and don't assume anything.
If you believe something is wrong, follow you instinct and pursue it.
If you are working with a doctor who thinks he is infallible or ever commands you to listen to him because "he is the doctor", find yourself a new doctor.
If you receive a medical test that suggests a major problem or if you have received a diagnosis that suggests a major problem always obtain a second opinion and conduct the test again to make sure that the diagnosis is indeed valid.
Conclusion
While the lawyers at Oppenheim Law hope that you or a loved one never are a victim of malpractice, our firm is here to assist you in the event that you need to seek out competent legal counsel to determine if in fact there was medical malpractice concerning an unexpected outcome. Even though our Florida law firm only handles a few medical malpractice cases each year, we screen each one thoroughly and only pursue a case if the facts are so outrageous that they place a shadow on the underlying problems of medical care in the United States. Once the firm had determined that the case has substantial merit, the firm assembles a team of experts to initiate the lawsuit. The Firm's team approach not only includes a team of lawyers, licensed nurses, but highly qualified doctors and public relations consultants. It is this team approach that has brought not only tremendous success to the victims of malpractice, but also much public attention to the firm.
So please feel free to contact us online or by phone at 954-384-6114 if you or a loved one has a question concerning a negative unexpected medical outcome.
In the interim, remember the old saying that an ounce of prevention is a pound of cure. If you or a loved one is ever involved in a major medical situation, we hope that you will review the simple but important advice we have provided to you. Please click here to review recent media articles
Oppenheim Law | Miami Medical Malpractice Attorneys
2500 Weston Rd #209
Fort Lauderdale, FL 33331
954-384-6114 p
33101

33109

33111

33114

33125

33126

33127

33128

33129

33130

33131

33132

33133

33134

33135

33136

33137

33138

33139

33140

33142

33144

33145

33146

33147

33149

33150

33151

33159

33222

33233

33234

33238

33242

33245

33255