Need a Foreclosure Attorney Fort Lauderdale, FL? View experienced Fort Lauderdale foreclosure Lawyers. Find a unique Foreclosure Attorney law firm near Fort Lauderdale with over 75 years of collective legal experience and provides innovative, clever, and strategic solutions that are holistic.
View a List of Fort Lauderdale Foreclosure Attorneys
Roy D. Oppenheim
About Roy
Leading real estate & foreclosure defense attorney, and recognized legal expert. From Wall Street to Main Street, Roy Oppenheim is a successful serial entrepreneur and attorney focusing on Florida foreclosure defense, Internet ventures and direct sales companies. He founded Oppenheim Law more than 20 years ago with his wife, Ellen Pilelsky, and uniquely positions the Florida…Learn more
2500 Weston Rd, Suite 209
Fort Lauderdale, FL 33331
954-384-6114
Ellen B. Pilelsky
About Ellen
Ms. Ellen Pilelsky began her legal career at the Wall Street litigation firm of Liddle & O'Connor. Upon moving to Florida, Ms. Pilelsky was associated with the law firm of Thomson Zeder, where she continued to hone her litigation skills. In 1989, Ms. Pilelsky formed her own law firm, practicing civil litigation and family matters before joining her husband to form Oppenheim Law. Ms. Pilelsky continues to concentrate on commercial litigation and serves as outside counsel for numerous closely held companies…Learn more
2500 Weston Rd, Suite 209
Fort Lauderdale, FL 33331
954-384-6114
Geoffrey E. Sherman 
About Geoffrey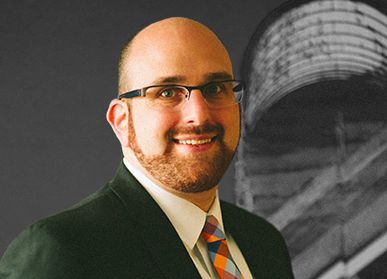 Looking to gain legal experience during his final year of law school at Nova Southeastern University, Geoffrey Sherman started working for Oppenheim Law as a law clerk. He quickly became a valued employee of Oppenheim Law while assisting in discovery research for a multi-district national class action lawsuit against DuPont. Teflon Products Liability Litigation, MDL No. 1733, 4:06-md-01733-REL-CFB, United States District Court, Southern District of Iowa, Central Division. Learn more
2500 Weston Rd, Suite 209
Fort Lauderdale, FL 33331
954-384-6114
Why Oppenheim Law For Your Fort Lauderdalei Foreclosure Attorney
Foreclosure Attorneys in Fort Lauderdale
Oppenheim Law is located in Fort Lauderdale with convenient freeway access to better serve our real estate clients in Miami-Dade, Broward, WPB and the entire state of Florida.
Oppenheim Law | Fort Lauderdale Foreclosure Attorneys
2500 Weston Rd #209
Fort Lauderdale, FL 33331
954-384-6114
CONTACT US
Email: contactus@oplaw.net 
Website: https://www.oppenheimlaw.com 
Foreclosure Law
Hundreds of thousands of foreclosures are filed each month, and nearly 97% of homeowners choose to do nothing to defend their rights or their home. Many are unsure of what to do when they fall behind on their mortgage. One of the most important things homeowners can do is take steps to understand their legal rights and develop a plan. Oppenheim Law has developed unique plans for clients throughout this foreclosure crisis and has proven to be extremely effective in implementing strategies to defend foreclosure and prevent costly deficiency judgments.
How To Stop Foreclosure Immediately?
If you are facing foreclosure and are unsure of your options, it is important to remember that the sooner you develop a strategy, the more successful your foreclosure defense will be.
For many homeowners, foreclosure defense is an opportunity to buy time. In some situations, time is all a family needs to get back on their feet and remain in their home. Time also affords homeowners an opportunity to execute a short sale, strategic default, deed-in-lieu, or even a mortgage modification. Such tactics may actually prevent foreclosure and deficiency judgments.
Recently, Oppenheim Law defended a foreclosure in which the bank lost the mortgage and note and improperly transferred the mortgage from one investor to another. In fact, the assignment was not even recorded in the public records. Considering the size of banks, and the numbers of foreclosures they are processing, mistakes like these are incredibly common.
While defending this foreclosure, our client was able to short sell their property for an amount $200,000 less than the amount due on the mortgage. Oppenheim Law was able to negotiate an agreement with the bank ensuring a deficiency judgment against our client would not be pursued. The client is free of the underwater property, the bank is substantially compensated, and the possibility of a costly deficiency judgment is negotiated away. Our client is now able to continue his life without the heavy burden of banks chasing them for the next several years.Serving the state of Florida, Oppenheim Law is located in Fort Lauderdale with convenient freeway access to better serve clients. If you are falling behind on your mortgage, it is in your best interest to plan a foreclosure defense strategy. Don't ignore a notice from your bank and don't wait until a sheriff's deputy is knocking down your door. Contact us online or give us a call at 954-384-6114 today for a consultation to discuss your options.
Oppenheim Law | Foreclosure Attorneys Fort Lauderdale
2500 Weston Rd #209
Fort Lauderdale, FL 33331
954-384-6114